Your First Visit to Our Chiropractic Clinic
Beginning Chiropractic Care
Thanks for visiting! Please explore our information-rich chiropractic site so you fully understand what chiropractic is, what chiropractors do and what you can expect in our office. Our Lynnwood patients' success is due to their commitment to living a wellness lifestyle through chiropractic care! We'll teach you how to implement wellness into you and your family's lives.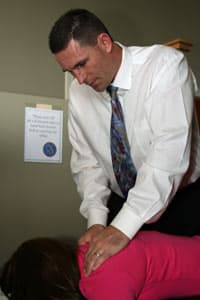 Your Chiropractic Consultation
During your first visit we will do a through initial evaluation, which includes our thermal and EMG surface scans, and x-rays. The doctor will not be adjusting you on this first visit. The doctor needs time to look over your test results and will go over them with you on your second visit.
We accept most insurance carriers, if we will be billing an insurance company for you please bring your insurance card with you. It is also essential that you are aware of your insurance benefits. We do have a form available so that you can gather all the important information regarding your coverage before your first visit.
We welcome automobile and workers compensation claims, as well as patients who will be paying at the time of service. Please bring all of your claim information with you to first visit to our Lynnwood practice.
Call us now on (425) 742 – 7772 to schedule an appointment!